Welcome to the USFWC Member Space!
Here you'll find everything for members, from accessing benefits, finding out about new resources, participating in board of directors elections, details about upcoming annual member meeting (7/29/2016), latest public campaigns and member discussions.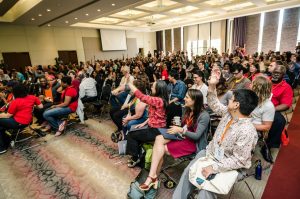 Member Discounts, Support Services, and More
Personalized 1-Hour Consultations with Cooperative Business Experts
In-person training events and online webinars
Members receive $100 off registration. Email membership@usworker.coop for details.
Browse how-to guides, sample documents, templates, tools and more
PEER NETWORKS
Get involved with other members through peer networks and members councils
Meet your Board of Directors and learn about leadership opportunities
Vote for the 2016 Regional Representatives Board Election
Save the Date - July 31, 2016 - Join USFWC Board and other members for our once annual member meeting
Archive of past annual reports for your browsing pleasure
Downloadable PDF of member rights, responsibilities, benefits, and other policies.
Download a copy of USFWC's governing document
Complete listing of all USFWC members
Complete listing of all known worker co-ops & other democratic workplaces
List of coop-friendly service professionals (lawyers, accountants, business advisors, etc) referred by other USFWC members
20/20 - LARGER & OLDER WORKPLACES
A peer network for businesses ~20+ years old and/or with ~20 or more workers.
CONVERVSION WORKPLACE LEADERS
A peer network for worker-owners from workplaces that converted to worker ownership/management
DEMOCRATIC WORKPLACES
A peer network for worker-members with democratic workplaces
Union Co-ops Council
A Member Council for those interested in and actively working to connect workplace democracy and organized labor
Policy & Advocacy Council
A member council for those interested in organizing local, state, and national policy and advocacy campaigns to advance workplace democracy
Racial and Economic Justice Council
A member council responsible for connecting worker ownership and USFWC members to larger movements for racial and economic justice
Immigrant Worker Co-ops / Concilio de Miembros Asesores de Cooperativas Inmigrantes
Led by Spanish-speaking members, focused on language justice and access, full member participation and leadership, and strategic national partnerships