Full Time
Applications have closed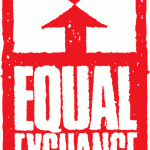 Website Equal Exchange
(See link for full job description and application essay questions.)
We're looking for someone to join our small regional sales and distribution team in the Twin Cities, MN.  It's a full-time, worker-owner track position, with eligibility for full membership in our cooperative after one year.  We offer (employer-paid) health insurance on your first day of work, sick and vacation days, and, after new hires have become worker-owners, patronage dividend (depending on profitability), a vote and the opportunity to be involved in the governance of our co-op.
We need someone who can:
Find satisfaction in working a physical and fairly repetitive job.
Switch from warehouse work to handling customer calls as needed.
Pay attention to details while keeping up the pace of work.
Work well independently AND as part of a team.