Full Time
Applications have closed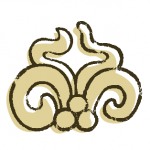 Website 3StoneHearth Three Stone Hearth
Status: Non-Exempt
Reports to: Lead Link of the Kitchen Production Circle
At Three Stone Hearth our work is grounded in shared values of sustainability, community and
health. Inspired by diverse cuisines, our weekly menus are prepared using the nourishing
traditions approach to ensure maximum digestibility and nutrient absorption. We pack our foods
in re-usable glass containers, compost waste, and purchase from local farms. Our mission is:
We heal our community, our planet, and ourselves by building a sustainable model for
community scale food preparation and processing that honors culinary traditions and provides
nutrient dense foods for local households and beyond.
The Receiver's primary roles are receiving deliveries of ingredients such as dry goods, produce,
and raw meats etc. Organization of walk-ins (2 refrigerators and 1 freezer) and other ingredient
storage areas. Monitoring inventory of perishable ingredients in coordination with daily kitchen
production.
Accountable for:
 Greeting delivery drivers and farmers with incoming deliveries.
 Checking the contents of deliveries to ensure they match the order invoices
 For certain deliveries, checking for quality as well as quantity
 Alerting Ingredient Buyer and Kitchen Expeditor ("Expo") if a mistake is identified
 Starting the process for returning unsatisfactory shipments
 Properly labeling and putting away received orders
 Organizing and FIFO-ing ingredients in their designated zone
 Reviewing expected orders at the beginning, during and end of day for accuracy, and
communicating any concerns to the Expo and Ingredient Buyer
 Keeping receiving area organized and cleared
 Communicating with Perishable Ingredient Monitor ("PIM") about leftover perishable
goods
 Working in a fast-paced, physical environment
 Spending time in cold or frozen storage zones
 Heavy lifting, pushing and pulling; 50-80 pounds at a time
 Maintaining quality of service by following operational and safety standards
 "Floating" as needed to support kitchen production or dishwashing and other duties
during downtime
Our ideal candidate has:
 Two or more years of warehousing experience; work in the areas of restaurant, grocery
or other food business is a plus
 Basic computer skills
 Strong organizational and communication skills: setting priorities, following procedures,
keeping track of many things throughout the day, etc.
Compensation:
This position is paid hourly at $14.00/hour; on October 1, 2018 the hourly rate goes up to
$15.00. Fully paid health benefits are paid to full-time (30+ hours/weekly) employees, nourishing
and delicious staff lunches are provided and a generous product discount.
Email [email protected]
Interested applicants should send a current resume and email cover letter to the address above.
Please do not call, do not leave phone messages and do not drop in. We will only consider
candidates that contact us through email.   Email should include a basic introduction and a little
about yourself, your email, phone number and your current resume.