Internship
Applications have closed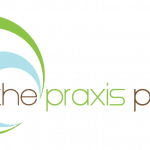 Website Praxis_Project The Praxis Project
About The Praxis Project
The Praxis Project is a values-driven, national nonprofit organization that seeks to improve health justice through partnerships to build community power. Praxis believes strongly that organized communities are critical partners in the struggle to create healthy communities. Praxis works with over 200 diverse grassroots groups across the United States that influence local policy, mobilize communities, and strengthen programs and organizations to improve health justice. Praxis works in strong partnership to enable local efforts to build community power through training, technical assistance, and capacity building services, as well as comprehensive fiscal sponsorship. Our capacity-building programming is focused on partnerships that actively advance Praxis' mission to build healthy communities by transforming the power relationships and structures that affect our lives. For more information, please visit www.thepraxisproject.org.
The work environment at The Praxis Project is fast-paced, creative, and fun, and our team is hardworking and extremely passionate about our mission. This position will support our ambitious growth and impact goals.
Position summary (available positions: up to 2)
Our internships are designed to provide interns with a very real experience of health justice policy, public health training and capacity building, and field organizing. For candidates with extensive training and experience, this will be an opportunity to apply your skills to national projects impacting various communities; for candidates with less direct experience and training, this is an opportunity to learn the current national landscape of community-based organizing, people-centered training methodologies and grassroots campaign strategy, while exploring the fields of public health and communications.
Depending on experience and education, the Health Justice Intern (HJI) will report either directly to a Praxis Director or to a Program Manager. The HJI will:
Support Communities Creating Healthy Environments (CCHE) in its effort to forge a broad-based movement led by the communities most affected by health inequality in bold, creative and effective ways. This work concentrates on three primary areas:Expanding capacity-building support to partners to address the root causes of health inequities;
Leveraging our networks to advance national initiatives that connect communities with national foundations
Developing tools and resources based on our extensive evaluation data to improve equity practice in the field
Support the planning and execution of Roots & Remedies, a national convening that brings together social justice leaders to learn about best practices and explore opportunities for shared work to make communities healthier and safer. The convening is set for July 13th – July 15th, 2018 in Boston, Massachusetts.
This is a paid, full-time, temporary, non-exempt, non-benefits-eligible position based in Oakland, CA.
Our internships, typically 40 hours per week for 10-12 weeks, are paid ($16-$19/hour.) depending on experience. We also welcome interns that have their own funding or who are eligible for work-study.
General roles
Fosters an environment that promotes trust and cooperation among partners and staff.
Understands Praxis' mission, values and principles and applies them in work responsibilities.
Works collaboratively with other programmatic staff to achieve overall program goals.
Duties and responsibilities
Support the coordination of Roots & Remedies;
Contribute research and strategic thinking for the CCHE initiative;
Participate in CCHE and Roots & Remedies planning and coordination meetings;
Assist with updating Praxis' strategic outreach plans;
Contribute to the development of trainings and presentations;
Assist with social media and curate research and best practices for advancing health equity and justice;
Contribute to Praxis' social media outreach; and
Administrative work directly related to Praxis' organizational priorities and communications efforts.
Required qualifications: education and experience
Demonstrated interest and commitment to equity and justice issues through either personal experience, past employment, or volunteer opportunities;
Bachelor's degree preferred but not required;
Experience developing and facilitating workshops/trainings preferred but not required.
Required qualifications: skills, knowledge, and abilities
Basic knowledge of people-centered educational methodologies;
Basic knowledge of outreach techniques;
Detail and problem-solving oriented;
Excellent and demonstrable research, writing and communications skills;
Proficiency in Spanish, Mandarin, Arabic, Tagalog, Vietnamese, especially writing, is a plus; and
Tenacity to see assignments through to the end.
Mental and physical demands
Fast-paced work environment.
High level of concentration and attention to detail required.
Ability to lift up to 30 pounds is required.
Time speaking and listening: (range 25–50%).
Praxis has two offices, additional remote staff, and partners based all over the country. Participating in remote video and telephone conferences is required.
The internship may require occasional travel to other parts of the US that will be paid by Praxis.
Equal Opportunity Employer
The Praxis Project is an Equal Opportunity Employer and does not discriminate on the basis of actual or perceived race, color, national origin, ancestry, sex, gender, gender identity, and gender expression, religious creed, disability (mental and physical) including HIV, AIDS, and AIDS-related conditions, medical condition (including cancer and genetic characteristics), genetic information, age, marital status, sexual orientation, military and veteran status, or any other characteristic protected by federal, state or local law.
How to apply
To be considered for this position, please send a cover letter explaining your interest in and qualifications for this internship as well as your resume or CV to Aishah Abdala, Program Assistant, at aabdala@thepraxisproject.org with "Praxis Summer Internship" in the subject line. We will begin reviewing applications on March 15th, 2018. We anticipate making offers by March 31st, 2018 for an April or May start date. Please, no calls.