Full Time
Applications have closed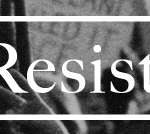 Website Resist
JOB TYPE
Full Time
SALARY
Minimum: $65,000.00
Details: The salary of this position is $65,000.
PUBLISHED:
05/01/2018
START DATE:
06/13/2018
APPLICATION DEADLINE:
06/08/2018
ADDRESS
42 Seaverns Avenue
Boston
Massachusetts
02130
United States
Resist's Mission
Resist is a foundation that supports people's movements for justice and liberation. We redistribute resources back to frontline communities at the forefront of change while amplifying their stories of building a better world.
About Resist
We are in our 50th year and aspire to be on the leading edge of philanthropy, led by and accountable to people and communities most impacted by oppression. We operate with three strategic priorities:
Redistributing Resource:  We directly resource frontline communities that are resisting oppressive systems, reimagining new paths to liberation, and/or creating resilient and vibrant communities.
Amplifying Stories: We make the movement irresistible by amplifying the abundant stories and emergent strategies of resistance so they spread like wildflowers, uncontained.
Cultivating Networks:   We support connection between frontline communities at the forefront of change to build power, foster interconnectedness, and help to bring efforts in concert.
Position Description
Resist operates as a Worker Self-Directed Non Profit (WSDN), which combines the best of traditional non-profit structures with the best of a cooperative structures. We are seeking a candidate to serve as one of the co-directors and is part of our WSDN team that governs, manages, and carries out the work of the organization. This position will primarily focus on Communications and Development.
Our staffing approach blends traditional position lines, and as a result we have flexibility to find the best candidate for our team. The position will take on about two-thirds of the responsibilities below, some of which are definite and some of which are flexible. The exact roles will depend on the candidate's gifts, experience, and interests. The remaining responsibilities will be assigned to current staff members.
Definite Responsibilities:
Managing our communications work
Managing our Newsletter
Managing our website
Stewarding a digital communications program (understanding of and ability to implement changes in response to communications analytics)
Coordinating direct mail content for fundraising
Member of staff circle with rotating leadership responsibilities
Possible Additional Communications Responsibilities
Managing our social media platforms
Managing our email communications program
Staying connected with the activities of grantees
Possible Additional Development Responsibilities
Managing our direct mail programs
Managing our major donor and planned giving programs
Managing Online fundraising
Coordinating thank you letters
Ongoing donor communications
Database reporting
Possible Organizational Development Responsibilities
Responsible for managing aspects of our organizational development work
Current processes include:
Strengthening our mutual support and accountability systems, including staff evaluations.
Developing our theory of change and setting our strategic direction
Strengthening our Worker Self-Directed Non Profit Development model
Desired Qualifications
Resist is committed to finding someone with the right mix of political commitment, experiences (both traditional and nontraditional), and potential to grow with us. We strongly encourage people from communities most impacted and from the communities we work with to apply, especially: people of color; people with disabilities; lesbian, gay, bisexual, queer, and Two-Spirit people; immigrants; women and feminine-identified people; and genderqueer, trans, and gender non-conforming people.
In addition, we are looking for someone who has:
Excellent written and oral communication skills
Ability to think strategically and creatively, always seeking to understand the edge of emerging movements
Ability and interest in working collaboratively as part of a non-hierarchical collective
Strong commitment to and participation in social movements for justice and liberation
Strong commitment to continual self-development and personal and collective healing.
Excited about regularly giving and receiving feedback.
Project management experience
Experience working under deadlines and proactively communicating with others when any barriers to meeting those deadlines arise
Experience working with donors, grassroots organizations, and communities of color.
Comfortable communicating on the phone, in person, and in writing
Ability to learn database software
BENEFITS
Resist offers generous benefits including:
100% of health and dental coverage, whether individual or family
A health reimbursement account to cover out of pocket medical expenses
403(b) retirement account matching up to 4% of employee contributions
14 paid holidays each year
15 days vacation in your first year, 20 days after two years.
16 days of personal leave to be taken for illness, medical/dental appointments or personal reasons
5 days to take care of a dependent
Additional paid time off for parental or bereavement leave.
Staff members may use paid time to attend local political demonstrations with sensitivity to the needs of the organization.
Immediate bond for any staff member arrested on a misdemeanor charge for participating in a political activity which may include nonviolent civil disobedience
PROFESSIONAL LEVEL
None specified
MINIMUM EDUCATION REQUIRED
No requirement
HOW TO APPLY
jobs@resist.org
http://www.resist.org
Send resume and cover letter (or any questions) to jobs@resist.org. We will accept applications on a rolling basis until the position is filled. We hope to have a start date in mid June.