Full Time
Applications have closed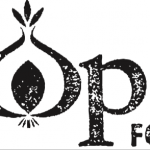 Website People's Food Cooperative
a collectively-managed consumer cooperative grocery store
People's Food Cooperative is a collectively-managed retail consumer food cooperative located in Portland, OR. We are hiring for a new Finance Manager to join the collective.
We're deeply committed to valuing people, land, and animals, and this touches all parts of our work.
This is a great opportunity for someone with an accounting, retail management, and/or business management certificate, degree or professional background. The position manages the finances of our $5.7 million/year grocery store, and also helps manage the vision and direction of our store. Starting pay is $14/hour with great benefits.
The position is open until filled, though we'd like the first round of applications by the end of February. Please see our employment page for details: http://www.peoples.coop/employment