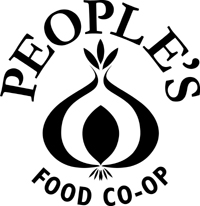 Website People's Food Co-op
Substitute Staff at People's work part-time, flexible schedules, ranging from a minimum of 4 hours/week to a maximum of roughly 25 hours/week. Substitutes are responsible for the duties of a great mixture of job descriptions: storekeeping, stocking, produce, etc., and great customer service.
The compensation package is: $14.75/hr to start for every position, a human scale and empowered workplace, 19% discount on purchases at the Co-op, Staff Benefits Exchange Program (reduced rate services from participating wellness practitioners & bike mechanics), paid sick time, and annual raises.
This position is open until filled. You must complete an application in order to be considered for an interview. Please apply as soon as possible-the application period will close once sufficient qualified applications have been received. Also, this job positing will be removed from our front doors and our website once we are no longer accepting applications.
You may submit your application via email to hiring@peoples.coop, mail it to us at 3029 SE 21st Ave, Portland, OR 97202 or you can drop it off at the store. Feel free to include your resume and cover letter, but note that neither will be considered without a completed application packet.
We are an equitable opportunity workplace~We encourage women, people of color, gender variant and trans people, and people who speak english secondarily to apply to work here with us.  Please apply!