Full Time
Applications have closed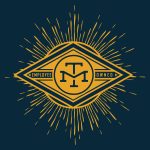 Website ModernTimesBeer Modern Times Drinks, Inc.
Be Excellent To Each Other
THE BIG PICTURE
The Director of People Operations is responsible for managing our People Operations team and supervising the People Operations Department. The Director of People Operations plays a critical role in building and preserving our unique company culture by ensuring that our values are manifested every single day. Modern Times is a highly collaborative workplace that values empathy, collaborative decision-making, constant communication, constructive feedback, a willingness to learn & teach, and employee-ownership. The Director helps set and evolve company policy in line with these values, and is responsible for our compliance with applicable laws. As part of the management team, the Director of People Operations will be expected to contribute to a broad range of company-wide initiatives, especially those that impact the job satisfaction of our employee-owners. Candidates must share Modern Times' commitments to quality, safety, business ethics, and continuous innovation.
THE EVERYDAY VIEW
Lead, mentor, and manage the People Operations Department
Ensure that company values are adopted and enacted across all departments, while constantly seeking opportunities to deepen and strengthen our values system
Ensure company culture and values remain consistent across far-flung physical locations
Oversee initiatives that build and strengthen the company's employee-ownership culture
In coordination with management teams, be responsible for hiring, scheduling, training, evaluating, and issuing corrective actions for all personnel, in accordance with the organization's policies and applicable laws at multiple physical locations in different states
Identify and address issues that affect the overall health of the organization: morale, effectiveness, turnover, absenteeism and productivity
Craft and oversee implementation of human resources policies
Identify legal requirements and government reporting regulations affecting HR and payroll functions and ensure policies, procedures, and reporting are in compliance
Regularly work with leadership team to improve and promote the comprehensive benefits package offered at Modern Times
Oversee the company's review system, and ensure regular feedback is provided to employees
Train employees and people managers in best practices related the labor laws in states in which we operate
Make recommendations to help improve employee work relationships and morale while increasing productivity and retention
Work with Recruiters on highly specialized and/or senior level position recruiting
Work with General Counsel to resolve personnel issues
Work with CEO, COO and People Managers to identify staffing needs
Work with CEO to educate employee-owners with regard to company values and best leadership practices
Work with the Finance Director on annual and recurring tasks related to our employee-ownership plan
Operate in a highly collaborative, 100% ego-free manner with all levels of the organization
Other tasks may be assigned as needed
DESIRED SKILLS AND EXPERIENCE
Must be 21 years of age or older at the time of application
Able to pass a post-offer, pre-employment background check
Undergraduate/Graduate degree in HR or related from an accredited institution is highly preferred
3-5 years of experience as a Human Resources supervisor
At least two years of HR experience in a company with more than 500 employees highly preferred
Preferred previous experience working in a Human Resources environment across state lines
Senior HR Certification preferred
Experience in an ESOP environment preferred
Expertise in managing healthcare and payroll vendors
Working knowledge of federal and state laws/regulations relating to the human resources field
Outstanding communication skills and a propensity for constant, thorough communication across departments
Experience and comfort working in a highly collaborative workplace that places a premium on empathy, constructive feedback, and a willingness to teach and learn
Ability to work in a 100% ego-free environment that prizes humility, accountability, and collective decision-making
Strong work ethic and self-starting attitude
The desire to work in a fast-paced, growing company
Strong interpersonal skills and a love for meeting and interacting with people
Thorough attention to detail and desire to take initiative
Must adhere to company's policies and procedures
PHYSICAL AND MENTAL REQUIREMENTS
Able to be active for prolonged periods
Able to work in an office environment and perform work at a desk for extended periods of time
Able to both work and thrive in a high-stress environment that has a quiet to moderate noise level
Able to read and follow written English instructions
Able to safely navigate the tasting room and snack bar areas, including crowded spaces
Able to work in a factory/production environment which may be loud, slick, humid, cold, and hot
Able to work in indoor and outdoor environments with moderate noise and occasionally slippery floors
Able to comply with and enforce all health, safety, and personal hygiene policies and standards
TRAVEL REQUIREMENTS
Up to 40% travel time may be required to properties outside of San Diego County
**Applications Accepted Until This Role Is Filled**
 EMPLOYEE BENEFITS AND BONUS ELIGIBILITY
Modern Times is a partially employee-owned company, with 30% of our equity held in an Employee Stock Ownership Plan (ESOP),guaranteeing employees the opportunity to earn equity in the company over time
Health, Chiropractic & Acupuncture benefits (with a $125.00 per month employer contribution towards any plan
Dental benefits (with a 100% employer contribution)
Vision benefits (with a 100% employer contribution)-Life insurance (with a 100% employer contribution)
Long-term disability (with a 100% employer contribution)
Unlimited paid time off (pending manager approval)
Eligible to participate in 401(k)
Eligible for 2-month paid sabbatical after 5 years
Radical beer and coffee perks
Full-time employees become eligible for health benefits on the first 1st after 30 days of employment (For instance, if your start date is May 15th, you'd be eligible for benefits July 1st).
ABOUT MODERN TIMES
Modern Times began as a 30bbl production brewery in the Point Loma neighborhood of San Diego. Modern Times is named after a beautifully crazy utopian community founded in 1850, and many of our beers are named after real utopian experiments or mythological utopias. Today, we're distributed throughout California, Nevada, Arizona, Maui, the Pacific Northwest and select international markets. We operate a tasting room at the brewery, as well as in San Diego's North Park community, and opened brewery/restaurant locations in Portland and Los Angeles in 2018, with new California locations planned for Anaheim & Encinitas in the coming year. We brewed our first batch on May 18th, 2013; our beer went on tap for the first time on June 24th 2013; we held the soft opening for the Lomaland Fermentorium tasting room on August 9th, 2013; and our Grand Opening was September 7th, 2013.
In the summer of 2017, we became California's first-ever employee-owned brewery, with 30% of the company now owned by our employees and the goal of 100% employee ownership in the future. We think that's pretty radical.
Learn more at www.moderntimesbeer.com
EQUAL EMPLOYMENT OPPORTUNITY
Modern Times Beer strongly supports equal employment opportunity for all applicants regardless of race, color, religion, sex, gender identity, pregnancy, national origin, ancestry, citizenship, age, marital status, physical disability, mental disability, medical condition, sexual orientation, genetic information, or any other characteristic protected by state or federal law.