Full Time
Anywhere
Applications have closed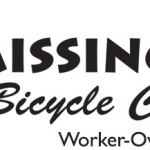 Website Missing Link Bicycle Cooperative
Compensation: $17/hour, opportunity to join as member-owner at $18/hour
Employment type: full-time
Worker-Owned Co-op Bike Shop Looking to Hire!
Missing Link Bicycle Cooperative
1988 Shattuck Ave, Berkeley, CA
We are especially in need of applicants with strong sales, mechanical, or business administration skills. An interest in and commitment to cooperative values goes a very long way.
To apply, please email a cover letter and resume. You are also welcome to drop off a physical copy in-person. Please highlight relevant experience.
The Missing Link Bicycle Cooperative was started by a group of UC Berkeley students in 1971 in the basement of the university's Student Union building, and incorporated in 1973. Since the beginning we've been worker owned. And more than 40 years later we're still here!
We come from various backgrounds of the cycling community: we commute, we race, we tour. We also play other roles in our community since we are parents, we are students, we are local residents. Ultimately, we all share an appreciation for bikes, our craft, and the environment. Over the years some of us come and go, but in the end we run this shop together.
"The Link" is a worker-owned and -run bike shop. All members are co-owners who receive equal pay and vote at meetings. Member candidates are eligible to be voted in as a worker-owner in the cooperative after working for 360 hours. Candidates perform best when demonstrating success or improvement on multiple aspects of working at Link, including: sales, bicycle mechanics and repair, business administration, cooperative participation, and creative cooperation.
We're looking for candidates who have a good vibe, are interested in both listening to and working with a range coworkers and customers. We're looking for candidates that are emotionally equipped for retail, willing to spend some of their time on the clock repairing bikes, and who seek a long-term position. We are looking for someone who is interested in working creatively and cooperatively with their coworkers and share responsibility of collectively running a business. Previous experience in retail, cooperatives, or the bicycle industry is a plus. There are many areas of business administration performed by co-op members where other skills and experience may be a plus, from accounting to graphic design.
Link is an inter-generational workplace, with member-owners in their twenties through seventies. Link encourages women, people of color, and members of the LGBTIQ community to apply. We are committed to Equal Opportunity Employment (EOE).
Everyone at Missing Link is paid hourly, all candidates and temporary employees are paid $17/hour. The wage is increased to $18/hour when approved as a member-owner.
To apply, please email a cover letter and resume. If you have any questions, feel free to email.
JOB RESPONSIBILITIES INCLUDE:
Customer service in-store and on the phone
Communicating with customers about bicycle products and usage
Selling and ringing out bikes, parts, clothing, accessories, and other doo-dads
Restocking inventory, facing, and other retail tasks
Cleaning, basic facilities upkeep
Collaborating with repair staff to perform mechanical work to Missing Link standards
Administrative tasks and roles (includes marketing, accounting, buying, inventory, etc).
Working on bikes, tune-ups and repairs
Assembling new bikes to Missing Link standards
Energy to work on self-directed work in a collaborative environment
Other duties as needed
(Optional for Candidates, but encouraged):
Participating in collective meetings and participating in decision-making
QUALIFICATIONS:
<3 Love of bikes and the people who ride them <3
Energy for sales, retail, bike repair, store projects, and administration,
Technical and mechanical knowledge of bicycles and products (we can help you with this part!)
Ability to assemble new bicycles (anyone can learn
Ability to perform repairs (we can help train further if you don't have extensive experience!)
Ability to communicate effectively with customers and coworkers from different backgrounds and to participate in group decision-making process
Good interpersonal skills
A desire to work at Missing Link as a community bicycle shop
Experience with POS systems and other computer applications
Comfortable in a busy work environment
Able to demonstrate integrity and accountability
Able to take initiative and be self-directed; including identifying needs in the store and making plans to resolve problems
Desire for the responsibilities of business ownership; interest in business functions and issues
Able to commit to working on a regular schedule between 40 and 25 hours a week, including one weekend day throughout the year
Strong preference toward candidates with 2+ years repair, retail, or cooperative experience (in a shop, in a bike kitchen, in a coop or collective, in a project, in the world)