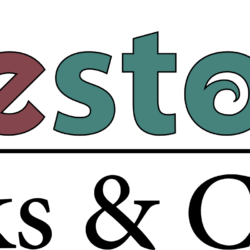 Website firestormcoop Firestorm Books & Coffee
As a worker-owned co-operative, Firestorm is not seeking an "employee," but a future co-owner of the business who both participates in daily retail operations and possesses the managerial skills to help the co-op achieve growth. Additionally, as a community-supported, horizontally- organized collective with anarchist roots, Firestorm seeks a future co-owner who has affinity with our collective model and commitment to liberatory social movement.
The available position is suited for those seeking full-time work (35 hours per week), and who are able to make a multi-year commitment, as consistent involvement of worker-owners is necessary for the project's ongoing sustainability.
If you share Firestorm's mission and values, have retail and management experience, think that co-owning a radical bookstore sounds like a dream come true, and are ready to settle into one project and let it be your thing, we want to hear from you! Individuals from historically marginalized communities are strongly encouraged to apply.
Do you have experience with customer service in a retail setting?
Firestorm is a specialty retail store, so customer service is an essential component of our work. We are seeking individuals who love meeting new people, cultivating relationships, and solving problems. A good candidate has prior retail experience, extensive knowledge of the book industry (or the motivation and confidence to quickly acquire it), strong communication skills, effective time management, and a willingness to learn and maintain systems.
Do you have grassroots leadership or business management experience?
As a collective, Firestorm depends on each member to effectively oversee their own work and take responsibility for the health and performance of the co-operative. Applicants should have managerial experience that demonstrates ability to take initiative, develop plans with others, and exercise leadership to bring a shared vision to fruition.  Beyond simply performing discrete tasks, worker-owners must be holistic in their thinking and collaborative in their approach.
Typical Duties
The role of a worker-owner is multi-faceted, and in its fullness involves evaluating and improving systems, identifying and taking advantage of business development opportunities, and increasing the visibility and connectedness of our project.  Duties may include, but are not limited to:
Book retailing tasks
Customer engagement
Inventory processing and management (arrivals, returns, etc)
Maintaining neat and visually pleasing sales floor
Maintaining in-store displays
E-commerce fulfillment
Managerial responsibilities
Merchandising
Developing community and institutional partnerships
Sales analysis and budgeting
Accounts payable and payroll management
Marketing and promotion
Conference and book fair coordination
Co-ownership & collective membership
Bookkeeping
Financial planning
Attendance at and facilitation of Collective meetings
Facilities maintenance
Additionally Desirable
Please be sure to tell us if you have any of the following skills or experiences:
Two or more years of bookstore work
Proficiency with office software, particularly Excel and Word (or open source equivalents)
Familiarity with QuickBooks or other accounting software
Familiarity with Edelweiss, TS360, iPage and other specialized book retailing software
Talent for retail display and window creation
Experience organizing community events
Experience with consensus decision-making and collective work environments
Proficiency with graphic design, Html, and CSS
Fluency in Spanish
About Our Co-operative
Firestorm is a ten-year old worker co-operative with roots in Asheville's activist, anarchist, and queer communities. We operate without a boss or general manager and work together as a collective, making decisions using consensus process. Our business operates with a goal of generating value for its workers and its community rather than accruing "profit" in the traditional sense.
Over the course of six to nine months, a prospective member will become intimately familiar with our co-op, developing the skills and experience necessary to act as an owner. A full explanation of the prospective membership process can be found here.
Our collective is a majority queer project that centers anti-oppression within our co-op and community. By operating a welcoming, accessible space, we facilitate encounters between individuals and communities often separated by identity, geography, and economic status. Here, we feel it is important to acknowledge that spaces of encounter are inherently conflictual. While we see potential value in the creation of spaces that are safe(r), we believe that the homogeneity required of safe(r) spaces is often incompatible with the radical inclusivity of encounter. Firestorm is not a safe(r) space.
Compensation
Prospective members of our co-op are paid a salary of $14,000 per year, with two weeks paid time off and company funded vision insurance. Y'all, we wish we could pay ourselves more! We're looking for a fourth member who will look at that number and say, "we can do better" — and then stick around to make it happen.
This job begins no later than January 1st, 2019. For consideration, please submit your resume and a cover letter describing why you would be a good fit for this position to bookstore@firestorm.coop. Resumes with no cover letter will not be considered.