Full Time
Applications have closed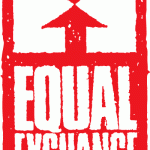 Website https://twitter.com/EqExCoop Equal Exchange
Fair Trade Pioneer since 1986
Regular, non-exempt (hourly) position on worker owner track
Reports to West Warehouse Manager
Qualifications:
An interest in the mission of Equal Exchange.
Ability to communicate and problem solve effectively with customers and team members.
Ability to manage time and responsibilities, be flexible & manage several tasks at once
A desire to learn and contribute to the success of the organization.
Enjoy working as part of a team.
Good computer skills.
Previous experience in warehouse work is desirable but not mandatory.
An ability to do extensive lifting is required.
An ability to pay attention to detail and work accurately.
Basic understanding of English.
Willingness to do other tasks as needed to support the team as requested by the supervisor
Responsibilities include, but may not be limited to:
Order-Picking:  Pick orders effectively and accurately, using pick sheets and handheld device.
Shipping/Receiving:  Prepare orders for UPS and freight shipments in time for daily deadline. Fill out all paperwork necessary for each outbound and inbound shipment.
Stocking & Clean up:  Restock daily, following systems set up to ensure product rotation. Keep warehouse clean, organized. Remove/repack damaged products from picking locations. Regularly inspect exterior of building for graffiti (paint over as needed) and keep exterior free of debris such as litter and leaves.
Other: Support team members as needed or directed
To apply please forward your resume and answers to the following three essay questions by 8/7/17.
1. In your opinion, describe a well-run warehouse. Be specific.
2. You've been hired as an EE West worker-owner track employee. You've discovered there are days when you're not as busy as others in normal work activity. There are no packages to pack, the phones are quiet and your supervisor is absent. What comes to mind?
3. Describe a situation when you went "above and beyond" at work. What did you do? Why?
Equal Exchange supports equal employment opportunity for all classes of individuals, regardless of age, race, color, national origin, citizenship status, disability, religious creed, sex, gender identity or expression, sexual orientation, marital status, economic status, veteran status. Additionally, people who are oppressed or are denied power and privilege in society are strongly encouraged to apply.