Part Time
Applications have closed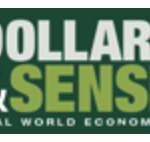 Website Dollars_Sense Dollars & Sense
We seek to hire a 32-hour/week Outreach Coordinator for our small,
501c3 non-profit publishing company. Our office is located near
Boston's South Station, at the Nonprofit Center of New England. The
position combines fundraising, communications, circulation management,
and marketing/promotions.
Economic Affairs Bureau, Inc., d/b/a Dollars & Sense, is cooperatively
run with four paid staff members, a volunteer editorial collective,
and a small board of directors. Our 43-year-old economic justice
magazine _Dollars & Sense_ is internationally distributed. We also
publish the "Real World" series of college-level economics
textbooks, and operate a website (dollarsandsense.org [2]) and two
blogs. Our mission is to provide highly accessible reporting and
analysis from a left perspective on U.S. and global economic issues.
The Outreach Coordinator will manage contact with magazine
subscribers, donors, and the college instructors who adopt our
textbooks.  This involves managing our databases for these
constituencies, and our regular mail and email communications with
them such as fundraising appeals, renewal letters to subscribers,
magazine promotion mailings to potential subscribers, and textbook
promo emails to potential book adopters.  The Outreach Coordinator
will enlist and organize other staff, the D&S editorial collective,
the D&S board, work-study students, and volunteers to help as needed
in these tasks, and with major donor outreach.
SHARED DUTIES: The new staff person will contribute to shared office
tasks, including answering phones, taking and fulfilling book orders,
democratically overseeing colleagues at weekly staff meetings, and
reporting to the board of directors.
SKILLS AND QUALIFICATIONS: We are looking for a self-starter
comfortable with taking responsibility and leadership. Some college
experience required. Some experience with database software
(preferably circulation, donor, or constituent-management software) is
required; experience with CiviCRM and/or WordPress is a plus. Good
writing and communication skills are required. Interest in and
experience with left/progressive media and politics and/or
cooperative/non-hierarchical workplaces are a plus.
BENEFITS
COMPENSATION AND BENEFITS: Salary: roughly $42,000 full-time
equivalent; full health and dental benefits (or reimbursement for
premium); paid holidays, four weeks' paid vacation, paid
sick/personal days; flexible work schedule.
PROFESSIONAL LEVEL
None specified
MINIMUM EDUCATION REQUIRED
2-year degree
HOW TO APPLY
http://dollarsandsense.org [2]
Please email a resume/CV plus a cover letter explaining what skills
and experience you would bring to the position and why you're
interested in it and in Dollars & Sense.