Full Time
Applications have closed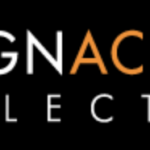 Website DesignAction Design Action Collective
Design Action is seeking applicants for a Production Designer
Want to use your skills as a graphic production designer to serve movements for social justice? Come join a unique team of designers & developers — who are also activists, organizers, cultural workers, artists and musicians — and become a part of our fast paced, mission driven shop. Sharing in the ownership of our cooperative business is both exciting and rewarding.
We are a 13 person worker-owned design and communications studio. Our shop was founded in 2002 and is located in downtown Oakland, California. We are committed to providing high-quality visual communications tools to progressive, non-profit, and grassroots activist organizations. We are majority women and people of color owned.
Job Role
The Production Designer's primary role will be production and design for multi-page documents, as well as brochures, identity systems and other materials designed for print and web distribution. The Production Designer will work as part of a team and collaborate with an experienced account manager to best serve our clients' needs. The Production Designer will be eligible for collective membership and ownership of the coop upon completion of the 9-month Collective Track.
Full-time (37.5 hours per week), $24/hr, plus a good benefits package. (non-negotiable).
Requirements
Proficient in InDesign, Photoshop, Illustrator, font management and other industry standard software applications.
Ability to juggle multiple projects under tight deadlines and communicate well with coworkers.
Ability to keep files organized, be detail-oriented and follow instructions.
Ability to work directly with print and other output vendors. Strong knowledge of printing process.
Experience and/or commitment to a cooperative workplace, sharing of shop management duties and becoming a principal worker-owner in a cooperative.
Agreement with our Points of Unity and a commitment to progressive social change, and furthering Design Action's mission of providing the movement with visual communications tools.
Must have sense of humor and enjoy a fun, amicable atmosphere even while working under tight deadlines.
Plusses
Experience with project management
Experience with office or small business management
Experience with collective decision making
The Collective Track
The candidate will be eligible for ownership position after completing a 9 month Collective Track period. The candidate will have an experienced member of the shop as their "buddy" who will facilitate evaluations and support their growth. They will be expected to fulfill certain collective duties, including attending a weekly board meeting, as part of their ownership responsibilities.
We are a Mac-based shop. Closed union shop (CWA typographical sector, AFL/CIO). Starting immediately.
This is a full time position open to entry-level designers (37.5 hrs/week). The pay is 24/hr + full benefits. There is a 9 month collective candidacy track to be considered for collective ownership.
WOMEN, GENDER NON-CONFORMING PEOPLE, AND PEOPLE OF COLOR STRONGLY ENCOURAGED TO APPLY.
* Pay rates are not negotiable.