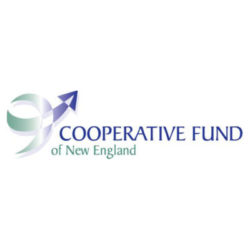 Website institute_coop Cooperative Fund of New England
The Cooperative Business SupportOfficer manages CFNE's business suppor tservices to its prospective, applicant, and borrowing co-ops and nonprofits. This role creates and maintains systems to track and ensure the quality of CFNE and partner provided technical assistance to these organizations, including business planning, loan readiness, and project feasibility analysis. This role also supports underwriting and outreach activities to CFNE's regional loan and outreach officers, especially to those needing Spanish language service. The Cooperative Business Support Officer will support various in-house projects largely related to bookkeeping,compliance reporting, and loan servicing. This position requires bi-lingual (prefer bi-cultural) skills in Spanish and English. Some travel will be required, largely within New England.This position is currently part-time (3-4 days per week), with flexible hours and the possibility to grow to full time.
The Cooperative Business Support Officer will work remotely from a home office and reports to the Executive Director.