Full Time
Applications have closed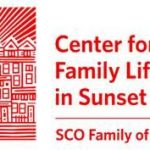 Website Center for Family Life in Sunset Park
We are growing the Cooperative Development Program (CDP) in Sunset Park, Brooklyn. Join a dynamic team of people who share your passion for positive social change! CDP channels the power of cooperative business ownership & grassroots social group work to address systemic oppression and shift economic power to low-income immigrant workers.
The Organization: The Center for Family Life has been at the forefront of worker cooperative development for the past 11 years.
●      We provide support and consultation services to worker-owned businesses with a commitment to fair wages and working conditions based on principles of social justice, equity, and democracy. Since 2006, we have provided technical assistance and training to 17 cooperatives representing 540 worker-owners, and trained 30 community-based organizations on cooperative development.
●      We are scaling the impact of worker cooperatives by leveraging the power of business development and marketing tools that have historically been inaccessible to low-income immigrant communities, such as booking app technology and franchising systems including shared branding and back office systems.
●      We are launching Coopportunity, a new nonprofit organization that will help develop new cleaning and childcare cooperatives with shared brands. The worker-owners are in charge of their own autonomous businesses and actively participate in building strong brands and growing the co-op ecosystem with Coopportunity. Our goal is to create a self-sustaining network of cooperatives that can bring the power of worker-ownership to more communities across the country.
We believe that in the current times more than ever it is important to strengthen community self-determination, leadership, and advocacy. We invite you to be part of creating a new economic system that puts people and the planet before profit.
The Position: The Coopportunity Coordinator will join us in launching a groundbreaking approach to scaling immigrant worker cooperatives in the cleaning and childcare sectors, supporting the new CoOpportunity non-profit organization and initiative, and the existing Cooperative Development Program, including:
●       Cooperative brand marketing. Working with CDP staff, consultants and worker-owners, conduct market research and develop marketing plans. This ranges from facilitating marketing strategy sessions to co-developing, implementing, and tracking creative campaigns.
●      Board guidance and stewardship. The Coordinator will play a critical role in supporting the first generation of the Coopportunity Board of Directors. Plan and facilitate board meetings and support the board with assuring financial and legal compliance of the 501c3.
●      Brand quality and industry leadership support. Work with the worker-owners across cooperatives to update and implement joint service quality standards and quality control measures.
●      Brand expansion planning and oversight. Working with the board, CDP staff and worker owners, lead the planning process for developing new cooperatives through research and finding the right partners.
●      Back Office supervision. Supervise staff providing customer service and client database management.
●      Impact monitoring. Play a key role in assessing program success by developing, tracking, and reporting on impact metrics of CDP & Coopportunity.
We offer excellent health (medical and dental) benefits, 4 weeks of vacation and sick leave, and leadership development opportunities.
Qualifications
The Ideal Coopportunity Coordinator will possess:
●      Strong written and oral English and Spanish skills required.
●      Superior organizational, data analysis, business, problem-solving, and communication skills. You are excited about finding and communicating the meaning behind numbers to a diverse audience.
●      B.A. or M.A. in Business, Public Administration or other related field.
●      Experience in a leadership role in a business or nonprofit organization.
●      Passion for learning while engaging in diverse and creative work. The range of responsibilities varies from conducting feasibility studies to preparing curriculum and agendas for meetings, figuring out legal incorporation and governance issues, individual and group leadership development coaching, and building a movement toward a solidarity economy. The diversity of tasks can be demanding, but if you are up for the challenge we can promise it will never get boring.
●      Demonstrated commitment to social justice and economic democracy. You have a deep understanding of systemic oppression and are committed to dismantling it. You are eager to learn more about and strengthen the cooperative economics/solidarity economy movement locally and nationally, especially with immigrant communities.
●      Experience working on complex multi-stakeholder projects. You excel at coordinating with people and bringing them together to create and work towards a common vision.
●      Ability to thrive in a highly-collaborative work-environment.
You may be a strong candidate even if you don't have all of the skills and characteristics described above. You might have important skills not listed here. If you are excited about this position and what you can bring to our work, we want to read your application!
Please send us your resume and cover letter by email to [email protected] Subject line should include: "Coopportunity Coordinator Position." Applications will be reviewed on a rolling basis. We are aiming for a May 7th start date.
The Center for Family Life, which is a program of SCO Family of Services, is an equal opportunity employer. We strive to build a Cooperative Development Team that reflects and shares community with the cooperatives we work with. Women, people of color, LGBTQI identified people, immigrants, and people with disabilities are strongly urged to apply.