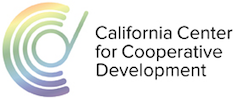 Website California Center for Cooperative Development (CCCD)
California Center for Cooperative Development (CCCD) is accepting applications for a full time Cooperative Developer/Facilitator position in Davis, CA.  Application submissions are welcomed immediately. CCCD (www.cccd.coop) is a charitable non-profit that promotes the development of cooperative businesses through education, development and technical assistance.
Job Description:  Cooperative Developer/Facilitator will help manage a worker cooperative that provides environmentally green cleaning service for homes and businesses, as well as support expansion of the co-op with related member recruitment and training.  The facilitator will be supporting a transition to self-management. Since the first language of most members is Spanish, the Facilitator must be bilingual. The position seeks a committed, creative person with diverse abilities, excellent communication skills, familiarity with cleaning services and business management or economic development, and a keen interest in the cooperative business model.  The position is full time.