Elections will close on June 16th 11:59pm PDT.
If you haven't cast your vote yet do it today!!! Your workplace should have received a voting code by email. If you haven't received the code, please let us know asap, email membership@usworker.coop and cc liz@usworker.coop
Click the following link to cast your vote:
https://www.opavote.com/vote/4929235374309376
remember to use your codes!!!
2017 Board Candidates
Virtual Town Hall from U.S. Federation of Worker Co-ops on Vimeo.
This is a virtual opportunity to meet our nominated candidates. This video features: Maru Bautista, Pablo Benson-Silva, Dania Flores-Heagney, Max Perez, Daniella Preisler, and Paul Ahrens.
Videos below with candidates Mai Nguyen and Dana Curtis!
Candidate Town Hall with Dana Curtis from U.S. Federation of Worker Co-ops on Vimeo.
Candidate Town Hall with Mai Nguyen from U.S. Federation of Worker Co-ops on Vimeo.
Candidate Statements
Maru Bautista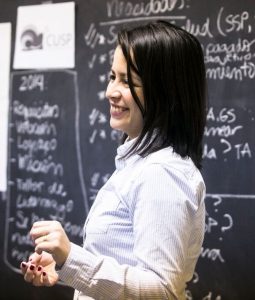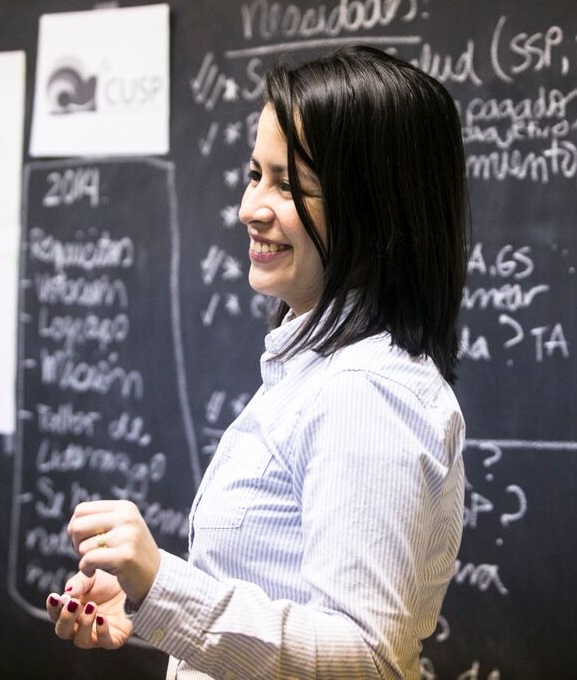 Personal Statement 
I would love the opportunity to continue serving on the Board for a second term for the following reasons: Firstly, I have a much better sense of how we work (it does take a little while to get a hang of it all). Second, I love the work we are doing and I believe we are at an important moment in history where we need strength and solidarity across our cooperative movement, and finally, I believe I bring a perspective of cooperative development in immigrant communities that is important to recognize and value, as the movement continues to grow in our communities. Similarly, given that NYC is in the middle of a lot of growth, I can bring the lessons of our work here into the larger ecosystem. My experience in the past couple of years has allowed me to find a place and a role where I feel I can add more value and perspective to our work.
Community Question
The Federation has taken important stances that demonstrate alliance and support of other movements. As a Board, we endorsed the Movement for Black Lives Matter and supported our former Board Member Rebecca Kemble after her involvement in Standing Rock. I would love for us to continue fostering solidarity across movements as well as advancing economic justice with other networks.
I would like our Federation to take a bigger role in the international arena. We are already perceived as an important player but given our limited capacity, we haven't been able to remain as engaged as we would like to. There is a lot to learn from other countries' experiences and federations/associations/confederations, and a lot is happening impacting our work here in the United States.
Pablo Benson-Silva
Personal Statement
This is an exciting time to be building up the economic democracy movement on a national scale. I have spent the last four years working on projects that have expanded worker-ownership opportunities to communities most impacted by systemic inequalities in New York City. First, with the Worker Owned Rockaways Cooperatives WORCs, a placed based loan fund and training academy that sprang out of the civilian response to Hurricane Sandy. I've also grown keenly aware of the importance of regional network building and cooperative advocacy at city and state level through my work with the NYC Network of Worker Cooperatives (NYC NOWC). As an immigrant that's worked closely with immigrant lead cooperatives, which comprise the majority worker-owners in NYC, I've witnessed first hand how worker cooperatives are tools for both economic and political empowerment in uncertain times.
Community Question
Strengthening the ability and capacity of immigrant worker-owners to fully participate in regional and national networks is essential for them to acquire greater ownership in national organizing. As one of the fastest growing cooperative communities in the country, NYC is also a fertile testing ground for many different strategies of eco-system building, capacity and leadership development, and cross-sectoral partnerships that can be reproduced in other regions and nationally. The USFWC has been a pioneer in advancing opportunities for regional and national networks to build power together. As the worker cooperative movement continues to mature, the full potential of that power becomes starker than before: collective purchasing power, more robust member benefits, coordinated advocacy efforts, and solidifying the operational capacity of the federation, all seem today, closer at hand.
Dana Curtis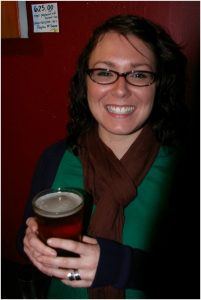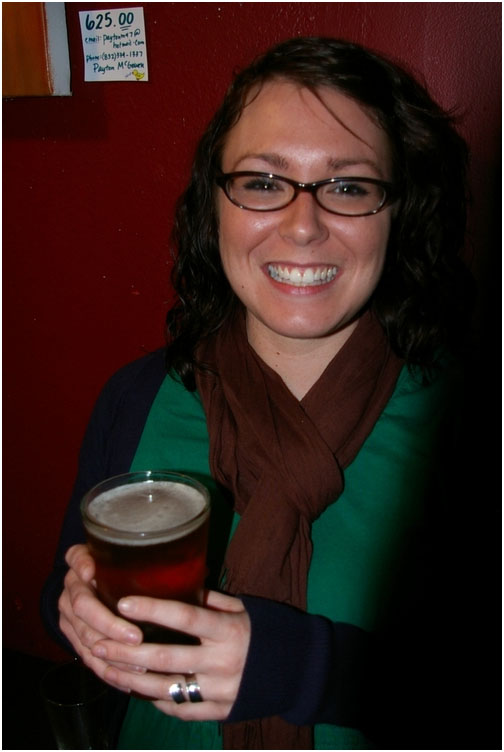 Personal Statement
For the past four years I've been privileged to represent Federation members. In that time we've seen our organization grow and change in many exciting ways. Our focus has been to deliver both benefits and value to our members. Last year we introduced a dental insurance plan for members and we have more exciting benefits to announce soon. In addition to benefits of membership, we know that our members are connected to many social justice campaigns that speak to our ideals as worker-owners: social and economic justice. The Federation is the ideal place to bridge these connections and strengthen our work. As the current President, I would love the opportunity to continue to serve you and be part of the work I find so meaningful.
Community Question
The US Federation of Worker Cooperatives is such an amazing group of dynamic folks and I am continually inspired by the work of our members. So many of us are connected to work outside the cooperative movement with the shared goal of economic and social justice. We must continue to actively engage in campaigns for immigrant rights, racial equity, and health care for all. As worker-owners, we see how much we can do when we come together, and we know how important it is to grow and strengthen our own work. We must continue to actively work with other movements that share our values and vision for the future.
Dania Flores-Heagney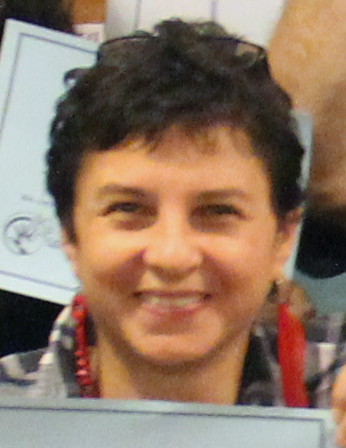 Personal Statement
I am interested specifically because even though Immigrant Indigenous Undocumented Woman make maybe 35-40% of the membership of new worker owners in the US, our representation in positions of power are always underrepresented. We know patriarchy, racism, sexism, capitalism, classism and colonialism are the strong intersection that made it possible for a fascist to be in power, all these systems of oppression make the challenge of pure democracy almost impossible, especially to the communities at the forefront of the struggles. The only way to change these systems is having the people that are most affected by those systems make the decisions of how the movement will create the world that we all deserve. People that are benefiting by these systems of oppression can't destroy the systems that they are not the most affected by.
Community Question
I think that worker ownership is one of the most direct tools to change and create a more equal and sustainable system for economic justice, but it needs to be lead by the communities that most need these systems changed. I think base building in the workplace and political and socio-economic education are tools of transformation and empowerment. We need to create not just a broader movement but a movement that fosters leadership and empowerment to the populations that are most affected by Capitalism and Labor and Cultural exploitation.
To be able to have strong alliances we need a seat at the table where we can have equal representation where prejudice is balanced by equity and equality.
I am excited and committed to the challenge of creating a systems change that is grassroots and bottom up. Locally, regionally, nationally and internationally, I believe that Co-ops are a big part of a Just Transition to a better economy for all, not just for some minority.
Mai Nguyen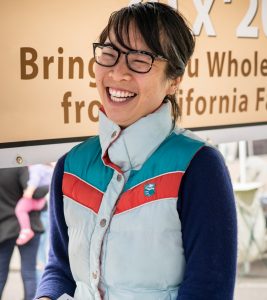 Personal Statement
I would appreciate the opportunity to collaborate with other Board members in furthering USFWC's important work of conducting advocacy for economic justice, providing trusted co-op development resources, and facilitating peer-to-peer learning. If elected, I'd bring my experience as a co-op developer who provides technical assistance to culturally diverse groups. At the CA Center for Cooperative Development, I specialize in agricultural and worker cooperatives. Additionally, I'm a farmer who grows organic grains and Southeast Asian crops. I work with immigrant and refugee farmers to find cooperative solutions to market, technical assistance, and legal issues. My work is rooted in a desire to create a diverse, equitable, and sustainably healthful agricultural economy, which requires worker agency, democratic ownership, and cooperation. I believe the USFWC can help our society achieve that kind of economy. For additional information about my co-op development experience, please see USDA Rural Cooperatives May/June 2017 article "A Born Cooperator".
Community Question
I'd like to help USFWC advance economic justice in rural America, particularly among agricultural workers and communities of color. Our agricultural economy was initially and still is premised on inequality, on the suppression of workers' rights, safety, and wages. Many of those employed in agriculture are people of color. There's an opportunity at this moment when 58 is the average farmer's age and they're nearing retirement for worker cooperative farms to purchase farm business or land. There's an opportunity for farm workers to become worker-owners.
USFWC could develop partnerships with the Rural Coalition, Federation of Southern Cooperatives, Center for Agroecology, culturally-based farm organizations, and farm worker advocates. As Chair of the Asian American Farmers Alliance and partner with several farmer support organizations, I hope to connect USFWC with rural organizers to help further economic justice in the diverse communities of agrarian America.
Max Perez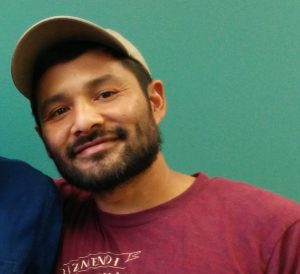 Personal Statement
The work the USFWC is doing is right in line with the work that I have begun doing at my bakery (Arizmendi Bakery) in terms of looking for ways to spread the cooperative model. Moving forward, I would like to help build a common vision with community organizations and existing cooperatives to create a solid foundation for a regional/national cooperative movement.
I was a part of a "Watermelon Cooperative"; that we started in my community when I was about 15 years old, where we essentially cut out the contractor, worked directly with the farmers ourselves, and split the profits equally among us. I am also currently a worker-owner at Arizmendi Bakery in San Francisco's Mission district. I feel that the only way we can ever have equality in the workplace is through the creation of worker cooperatives. And I pretty much just want to do my part to make the cooperative model accessible to everyone in the same way that it became accessible to me.
Part of my responsibilities at my bakery is outreach with local community organizations to do workshops and to share info about the cooperative model. Hopefully I can do that through the USFWC as well.
Community Question
I think that the key to broadening the USFWC's networks is in how well we use the various Member Councils. The Member Councils serve as a tool to directly connect the USFWC's work with communities everywhere so that more people can have access to information about how cooperatives can be a viable alternative to achieve equality and empowerment in the workplace.
Daniella Preisler
Personal Statement
My name is Daniella Preisler, I'm a worker-owner at Home Green Home SF, a green cleaning service in San Francisco, CA since 2009, launched by Prospera (former Wages).
My path in cooperatives started in 2013, when I was hired by Prospera as the Operations Manager of HGH. In 2014, I was appointed as the new General Manager and the same year, I became a member of the cooperative. It was in that moment that I decided to educate myself as much as possible on cooperatives. I knew I needed to truly understand the business that I was leading and I became passionate about coops. I attended all the workshops and conferences that I was able to afford. As an immigrant Latina woman, I wanted to be a voice for my community and I knew that educating myself was the right way to achieve this goal. In 2016, I was certified as a community coach by LTW. Also, in February 2017, I graduated from a 1-year fellowship with Prospera to become a Coop Developer. Now I support Prospera with training & Technical Assistance for Latina entrepreneurs who want to start their coop. I'm currently involved with different work groups; advocating to fix the AB2883 with SELC, collaborating with DAWI in the Immigrant Cooperative Strategy Collaborative, and in the Immigrant Council with the USFWC.
What I bring to the table, is my strong desire and commitment to work hard, to learn, share the learning, be involved and collaborate with coop movement and the immigrant community of this movement. This is a great opportunity for me to be more involved, to get to see the big picture and have a better idea of how to be a greater contribution to our community and the movement.
Community Question
The Federation has an extremely important role to play in the cooperative movement, which is connecting us nationwide and being the platform for alliances, support and education. Cooperatives are the solution to a dying capitalism and to so many workers that are done being used by corporations and this perverse economic system. We have an excellent opportunity to reach out to all these workers, building up alliances with worker unions, supporting and training small businesses to convert and empowering all of them with a new vision of job stability, democratic workplace, equality and a sustainable economy where everyone counts and benefits.
In the Latino community, existing coops need support with training and TA, and we can educate more Latinos on the coop business model to envision a better society in a sustainable economy with better opportunities for them as well.
Ignorance is our worst enemy, so I'm committed to help the Federation in every way possible to spread the word about coops, share the learning about the business model and make the necessary tools available for everyone. I believe this is the right path to make this movement stronger.
Paul Ahrens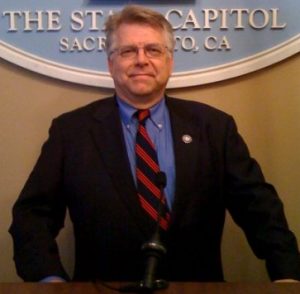 Personal Statement
Hi, my name is Paul Ahrens. I want to serve on the USFWC Board because I've learned over the years from people who've been around longer than me that when you're new somewhere, you stick out your hand, say hello and take a commitment. I move from being Apart to A Part: a participating part of our vibrant worker cooperative movement.
I joined USFWC several years ago as an "Individual Member". For the past 13 months, my membership has been via Los Angeles Union Cooperative Initiative (LUCI), a developer and incubator of unionized worker cooperatives in Southern California.
I participate in USFWC's Union Coops Council and USFWC's Advocacy and Public Policy Council. I co-presented at the 2016 Austin Conference in two workshops.
By trade I'm a Motion Picture Television Property Master and member of IATSE Local 44 for the past 30 years, including 13 years as full-time Labor Representative.
Community Question
The USFWC can make progress by:
Reaching out to U.S. labor unions. Should be done in conjunction with and through the USFWC's Union Coops Council. This could include whole gamut: early warning notification of unionized businesses that are approaching ownership change; conversion of businesses that are abandoned; loans from appropriate union-related investment accounts; a pooled investment fund for union worker cooperatives similar to AFL-CIO Building Investment Trust.
Identifying and reaching out to Workforce Investment Boards, State Unemployment Departments, Economic Development Companies and Agencies. Include worker cooperatives as an option in all projects and programs related to employment, development, redevelopment.
Promoting best-practices model legislation at municipal, county, state and federal level to provide technical support, contracting preferences, startup capital, access to unused or discounted commercial/industrial space, and so on.
Working with immigrant organizations to support development of worker cooperatives by immigrant workers.
Victoria Sprong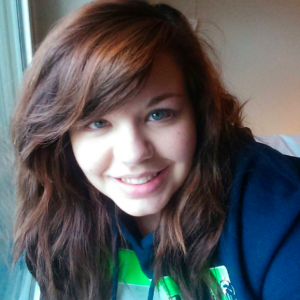 Statement to come.