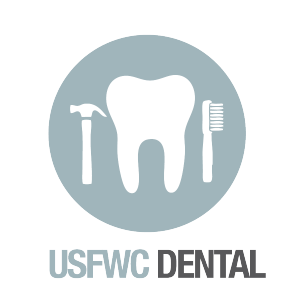 This dental plan was developed because it's so hard for small cooperatives to get a good dental plan that doesn't have hidden terms and surprise costs. This plan, provided through United Concordia, is transparent, affordable, and easy to use.  
Below you'll find a FAQ and a sample contract to show you how much it costs for your workplace and your workers to enroll with no surprises.
FAQ
Am I eligible to enroll in this plan?
All dues paying members are eligible to enroll as a workplace. If you work full time (above 20 hours a week) you are qualified for coverage. As a workplace you need 70% enrollment. This is only out of qualifying workers (workers that are already covered by a spouse don't count as qualified). We hold open enrollment every fall for current members. If you are a new member you may enroll when you become a member with in a 3 month period. More information on becoming a member here.
How do I enroll?
Our enrollment period is during the month of October. On our dental homepage we have a workplace enrollment form. Information needed on the form is name, address, gender, SSN or Taxpayer ID number for all enrolling including dependents and partners.
This information should be sent to dental@usworker.coop. Once we receive an enrollment form we will send your workplace a contract to be signed and returned.
Finally we will send your workplace monthly invoices.
When can I join the plan?
October! Unless you are a brand new member of the USFWC if you are a new join we can enroll you on the top of a monthly billing cycle.  If you already have a dental plan in place, you can also enroll when that plan ends!
What dentists are on the plan?
We built a plan that can serve our nationally spread out members so you can go to any dentist. This means that Out of network benefits will be the same as in-network benefits. Please be advised that there is a possibility that you will have to pay extra if your dentist is among the most expensive 10% of providers.  You will only have to pay extra if your provider is amongst the top 10% most expensive in your area. The extra amount will most likely be small though.
How much is the plan?
| | |
| --- | --- |
| Family Status | Monthly Premium |
| Single | $35.80 |
| Employee + Child(ren) | $72.50 |
| Couple | $70.40 |
| Family | $116 |
We require that workplaces pay a minimum of 50% of workers monthly premium. We strongly encourage workplaces to pay as close as possible to 100% of the cost because it is in the best financial interest of both the business and the worker.
We keep our administrative fee as low as possible to make this plan sustainable.
2-10 employees = $5 per month

11-25 employees = $10 per month

26 or more employees = $15 per month
Can I have my partner/family/etc. On the plan too?
Yes! Dependants are eligible until the age of 26. Partners/spouses can be covered legal marriage is not required, however, proof of shared bills or lease showing shared residence is required. We don't require workplaces to contribute to non-workers monthly premium.
Can I unenroll?
Yes if at any point you no longer want dental insurance you can opt out before the monthly invoice. But you can not re-enroll once you have dropped the plan.
How much coverage do I get?
| | | |
| --- | --- | --- |
| Plan | Preferred Provider Organization | Explanation |
| Deductible | $50 per person ($150 max per family) | This applies to all services in Type B & C |
| ANNUAL MAX | $1,500 | This is how much the insurance company will cover per person |
| Type A Services (Preventative): Exams, X-rays, Cleanings, Fluoride Treatments, Sealants, Palliative Treatment (emergency) | $0 copay (deductible waived) | The "basics" of dental care don't require a co-pay so you are covered 100% on these services |
| Type B Services (Basic Restorative): Oral Surgery, Periodontics, Extractions, Endodontics, Fillings, Basic Restorative Services, Complex Oral Surgery, General Anesthesia, Space Maintainers, Repairs of Crowns, Bridges, Dentures | You pay 0-20% of costs after deductible | These services are broad categories and there are more detailed lists of what falls into them upon request.  80% of the bill is paid for by the insurance company. |
| Type C Services (Major Restorative): Inlays, Onlays, Crowns, Prosthetics (Bridges & Dentures) | You pay 50% of costs after deductible | $50 deductible + 50% of the cost is what you will be paying |
| Orthodontics | You pay 50% coverage ($1000 lifetime benefit maximum per child) | The Orthodontics max is for children meaning under 19 |
Each section above are the classes of dental care you may receive beside them are the percentages you would pay for further or more detailed questions about service coverage please refer to dental@usworker.coop
Who is our provider? Do I get an insurance card?
Our provider is United Concordia and insurance cards are mailed to individuals based on the address provided upon enrollment. But as soon as coverage begins workers are able to use our group plan number along with their social security number to use the plan. For dependents, they may need to use the SSN/Tax Id # of the worker/person actually employed at the Co-op.
How does billing work?
We send a monthly invoice to the workplace digitally. In the invoice email you'll see that there's a "pay now" button, which allows you to transfer money into our dental account.
We're using Intuit, it is what we found to be the most straightforward and inexpensive.  You can make a payment without signing in, or you can create an account so that future payments will be faster.  
How do we change worker information?
If a worker owner changes addresses/has a kid/moves in with the partner/Leaves the plan/ goes part time/gets hired you can fill out a form here and we will change it to be reflected on your invoice. This form can also be found on our USFWC dental plan page.
What if the question I have isn't on here?
Email dental@usworker.coop Any questions you might have.