USFWC Board of Directors 2015 – 2016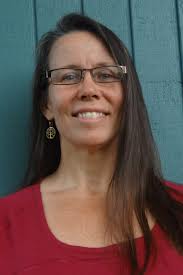 Rebecca Kemble, President
Union Cab Cooperative of Madison, Northern Regional Representative, re-elected for 2014 – 2016 term
Rebecca Kemble is the President of the US Federation of Worker Cooperatives and the President of CICOPA North America, the sub-regional body of the worker cooperative sector of the International Cooperative Alliance. She is also the Vice President of CICOPA Americas and serves on the Executive Board of CICOPA worldwide.  Rebecca is a worker-owner at Union Cab Cooperative where she has served as chairperson of the Education and Strategic Planning Committees.  She helped develop and implement innovative peer support systems including the Steward and Mediation Councils that have become integral parts of Union Cab's democratic governance and management structures.  She is a founding member and editor at the Wisconsin Citizens Media Cooperative. Rebecca earned a PhD (a.b.d.) in Anthropology from the University of Wisconsin-Madison and lives in Madison, WI.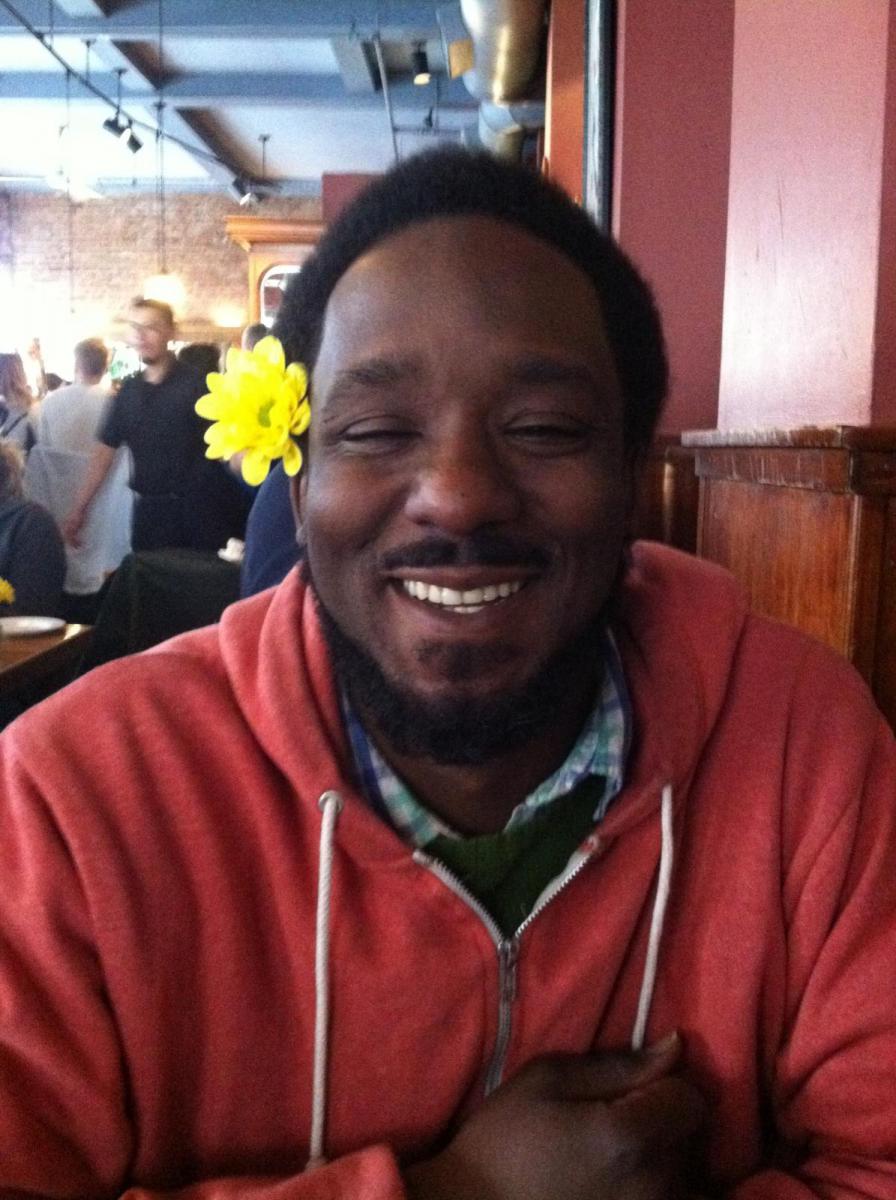 Julius Jones, Vice President 
Worcester Roots Project,  At-Large Director, elected for 2015 – 2017 term
Julius is a love-centered artist, activist and Man of Goddess. He works towards safety and healing for the Black community, and prosperity for low-income communities of color through art, music, and cooperation. He currently serves as Co-director at Worcester Roots Project, a democratic workplace, bringing the cooperative model to low-income communities. Roots educates, incubates, and promotes worker co-ops. He is is originally from NYC.Julius is a Food Justice advocate, and expert urban farmer, having worked as a Farm Manager and Community Gardens Coordinator. While at that position, he worked to double the amount of community gardens in Worcester to 50+, and began an organic seedling sale enterprise. Julius is a Love Warrior, and believes that Waging Love, fusing our intensity, passion, and righteous anger with an even greater compassion for each other, and our inherent humanity, is the way we will get Free. Freedom is a state that can only be shared, and Julius understands Black Freedom as the keystone to American and Global equality. He's founder of Black Lives Matter Worcester chapter.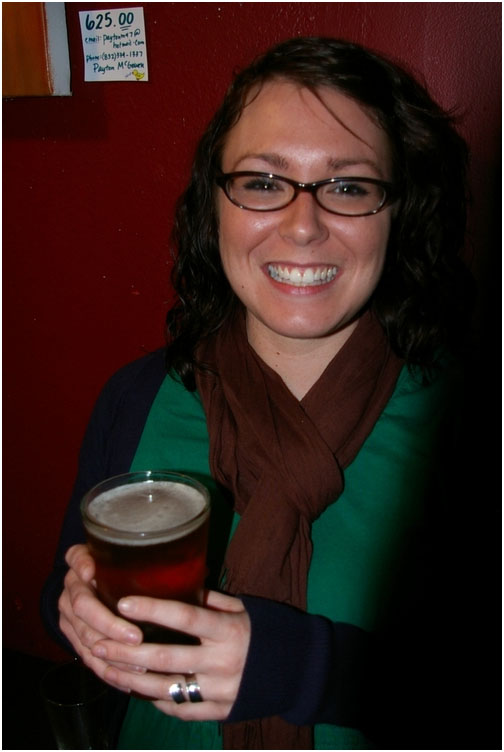 Dana Curtis, Treasurer
Black Star Coop, At-Large Director, re-elected for 2015 – 2017 term
Dana Curtis is a native Texan and one of the founding members of the Workers' Assembly at Black Star Co-op Pub and Brewery where she began working in January of 2010, overseeing the membership and investment campaign which brought the Co-op from a dream to reality. Currently she is the Business Team Leader. Dana attended the University of Texas at Dallas where she studied Literature and Philosophy before attending graduate school at Texas Woman's University. She taught undergraduate Women's Studies at Texas Woman's University before leaving academia to join the labor movement as a union organizer. Dana has committed her life to social justice and strongly believes in the transformative power of the cooperative model.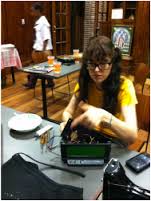 Anna Boyer, Secretary 
C4 Tech and Design, Southern Regional Representative, re-elected 2014 – 2016 term
Anna Boyer is a worker-owner of C4 Tech & Design, an employee-owned, democratically managed cooperative in New Orleans, Louisiana that provides web design, IT, and computer repair services to local residents, small to medium sized businesses, and non-profits.  Anna joined C4 Tech & Design in 2008.  In 2011, she joined the board of directors of the US Federation of Worker Cooperatives as the Southern regional representative, and has also served as the board Secretary and Treasurer.  Prior to working at C4, Anna has worked as a movie theater concession salesperson, mail clerk, landscape maintainer, conservation biologist, insurance consultant, union steward, and telephone system programmer.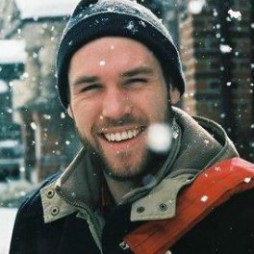 David Morgan
Toolbox for Education & Social Action (TESA), Eastern Regional Rep, elected 2014 – 2016 term
David Morgan has long been involved with social movements—from public space activism to anti-poverty work—that make use of the kind of everyday democracy that is at the core of his work at the Toolbox for Education and Social Action. His background is in cultural organizing, as co-founder of the Groundswell Collective, a group of artists/activists who produced and researched critical cultural works, and as a committee member the HONK! Festival of activist street bands for more than five years. After graduating from Hampshire College, he focused on nonprofit communications work with such groups as the Boston-based housing rights organization City Life/Vida Urbana before becoming involved with the worker cooperative movement. David also sits on the board of the Data Commons Cooperative.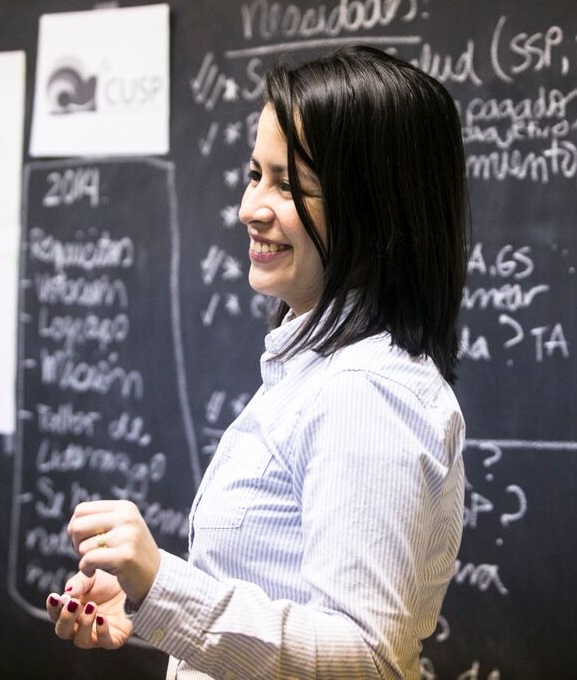 Maru Bautista
Center for Family Life, At-Large Director, elected for 2015 – 2017 term
Maru Bautista is the Co-Director of Cooperative Development at the Center for Family Life (CFL). Born and raised in Puebla, Mexico, she emigrated to the United States to pursue a M.A. in International Affairs, with a concentration in Development from The New School. Prior to joining CFL, she spent time in rural Colombia working on development projects that supported local communities' economic empowerment. She has a deep commitment to increasing access and equity for low income immigrant communities and communities of color. For the past two years she has been developing worker cooperatives in Sunset Park, Brooklyn and supporting community based organizations around NYC to begin incubating worker cooperatives. In 2015, she was a DAWI Worker Cooperative Developer Fellow, and joined the Board of Directors of the Cooperative Food Empowerment Directive (CoFED).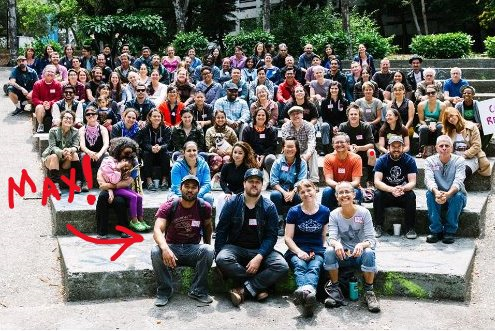 Max Perez
Arizmendi Association of Cooperatives, At-Large Representative, elected 2015 – 2017 term
Max is a worker-owner at Arizmendi Bakery in San Francisco's Mission District and also works part-time with the Arizmendi Association of Cooperatives. The USFWC's vision for growing the worker co-op sector aligns with the work Max began at Arizmendi Bakery, particularly looking for ways to spread the cooperative model. Max's leadership helps to establish a common vision with community organizations and existing cooperatives to create a solid foundation for a regional and national cooperative movement. Max was part of a watermelon cooperative that he started in his community at the age of 15. He and his community cut out the contractor, worked directly with the farmers themselves, and split the profits equally. He feels that the path to equality in the workplace is through the creation of worker cooperatives, and therefore works to make the cooperative model accessible to everyone in the same way that is became accessible to his community.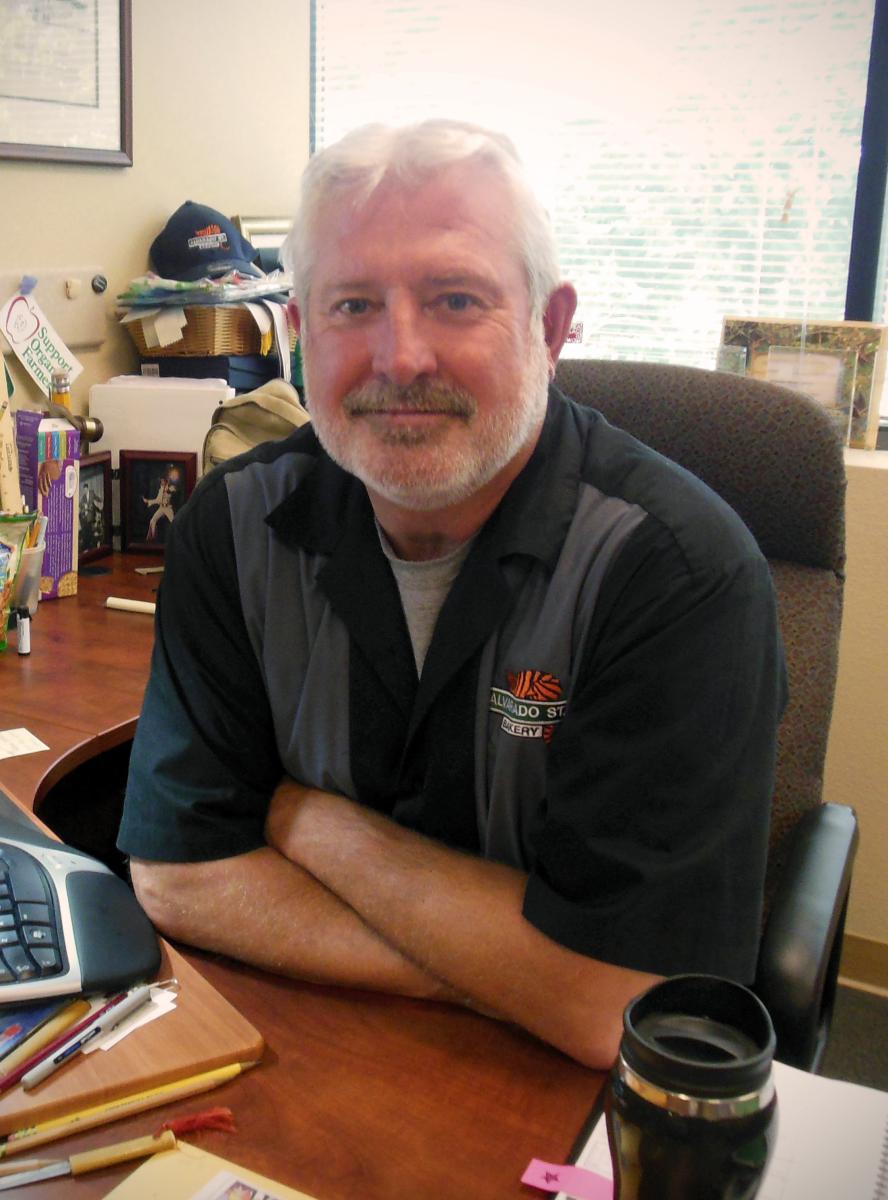 Michael Girkout
Alvarado Street Bakery, Western Regional Rep, elected 2014 – 2016 term
For almost 30 years, Michael Girkout has been the President of Alvarado Street Bakery, a Worker Owned Cooperative. Michael is a pioneer in the organic foods movement, both nationally as well as internationally, and helped grow the Co-op to be one of the Nation's oldest and largest Certified Organic whole grain bakeries. He is responsible for all aspects of marketing including: package design, product development, advertising and global sales.

Vanessa Bransburg
Democracy at Work Institute, At-Large Director, re-elected 2015 – 2017 term
Vanessa Bransburg was born in Buenos Aires, Argentina and emigrated with her family to San Diego, CA in 1988. She studied Sociology and Spanish literature for her Bachelors at UCLA and later received her Masters in Social Work at Columbia University in NYC. She was the Director of Cooperative Development at the Center for Family Life (CFL) in Brooklyn, NY from February 2008 to August 2015. While at CFL she helped develop and grow the program to have 10 staff members, support an ever-growing worker cooperative incubator program for immigrant and low-income residents, establish the NYC Cooperative Development Initiative to support NGO in become cooperative incubators, and was one of the founders of the NYC Network of Worker Cooperatives. She is currently living in San Diego, CA with her husband and son who is 1 year old. She teaches at San Diego State University, provides independent consultation to start-up cooperatives, and works at Democracy at Work Institute as the Local Initiatives Organizer/Developer.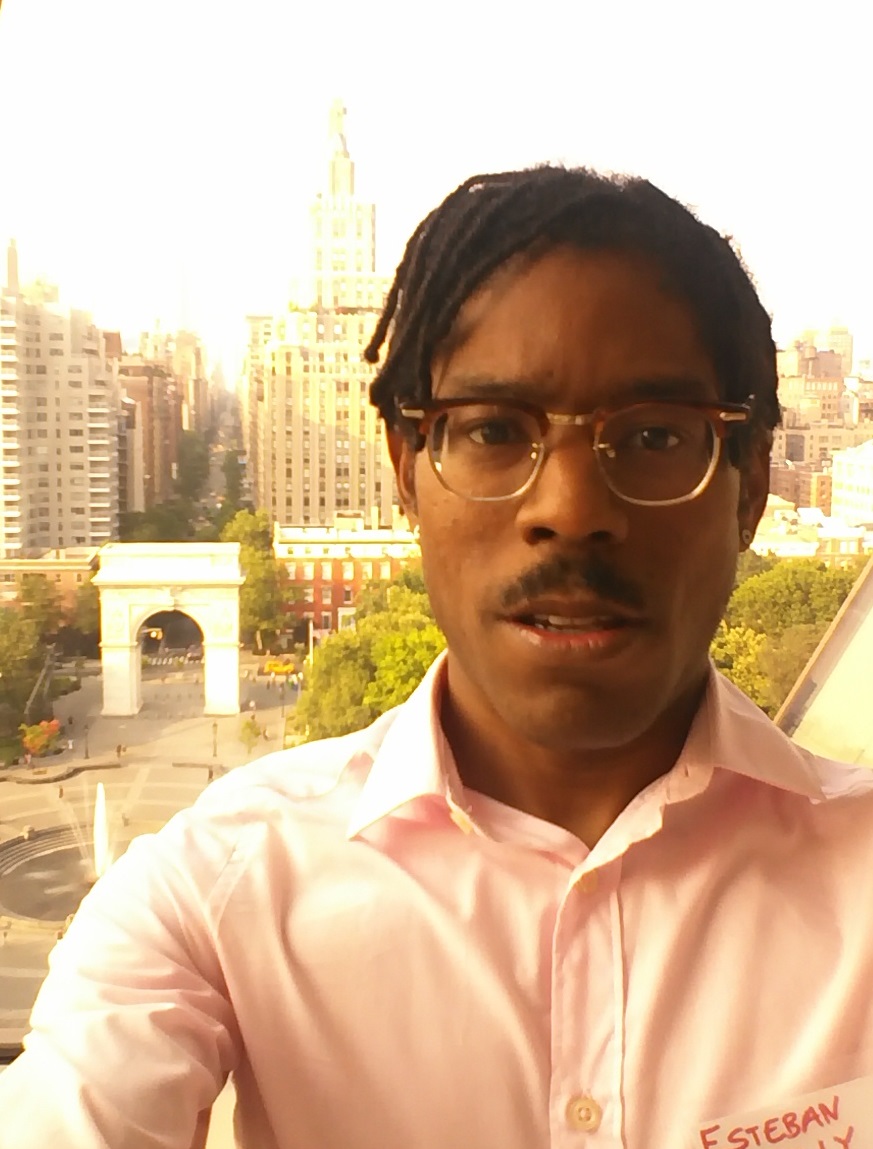 Esteban Kelly esteban [at] usworker [dot] coop
Executive Director
Esteban Kelly is the Executive Director for the US Federation of Worker Cooperatives, and is an important leader and creative force in solidarity economy and co-op movements. He has served on numerous boards including the USFWC, the US Solidarity Economy Network, the National Cooperative Business Association (NCBA-CLUSA), and the Cooperative Development Foundation (CDF). He is a co-founder and current board President of the cross-sector Philadelphia Area Cooperative Alliance (PACA), and recently worked at the New Economy Coalition as Development Director and then Staff Director. Esteban is a mayoral appointee to the Philadelphia Food Policy Advisory Council, following eight years as a worker-owner at Mariposa Food Co-op institutionalizing its staff collective and expanding food access in West Philly.
Formally introduced to cooperatives through student housing co-ops, in Berkeley California, Esteban soon began organizing co-ops across Canada and the US with the North American Students of Cooperation (NASCO). Esteban was inducted into NASCO's Cooperative Hall of Fame in 2011, in recognition of his ten years of service – including seven years on their board and three years working as their Director of Education and Training.
Esteban is also a dynamic educator and movement facilitator. He is a founder and core trainer with AORTA, a worker co-op whose consulting supports organizations fighting for social justice and a solidarity economy. He and his family live in the LCA housing co-op – a community land trust in West Philadelphia.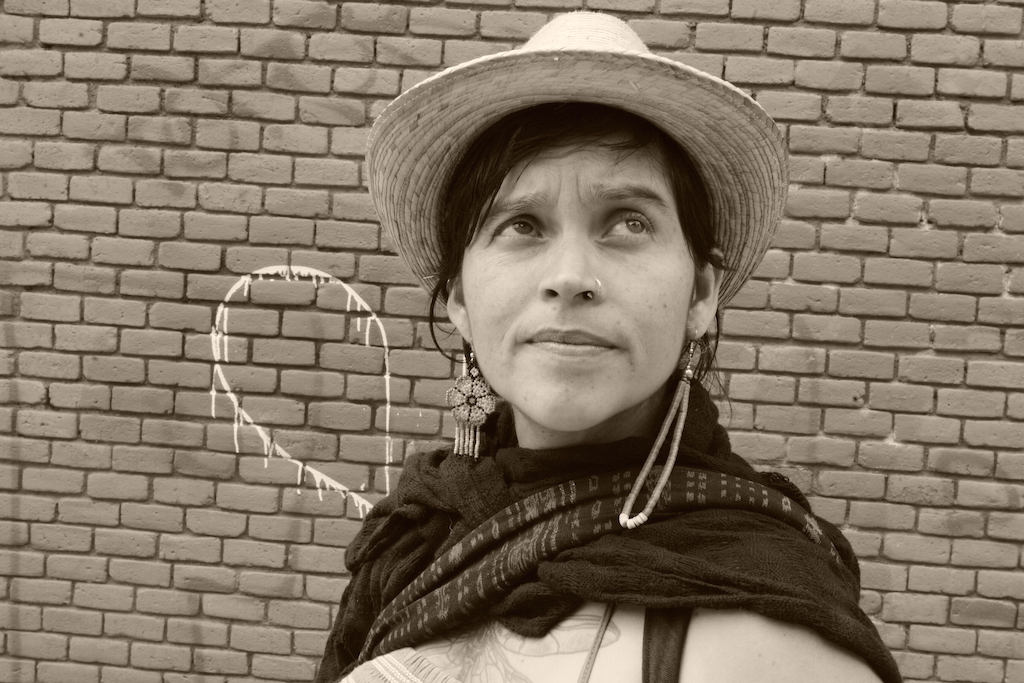 Ana Martina Rivas ana [at] usworker [dot] coop
Membership Director

Ana Martina is the Membership Director of the US Federation of Worker Cooperatives. Born and raised in Mexico City, her work with community media took her to California and Arizona where she collaborated with different independent media outlets. Once she moved to Philadelphia, she served as the Technical Director with the Prometheus Radio Project supporting communities and organizations across the country in their efforts to access community owned media. From 2011 to 2014 Ana Martina helped organize the Spanish Speaker Network Gathering at the Allied Media Conference celebrated in Detroit. In 2014 Ana was invited to join the Rhizomatica project where she helped install mobile phone networks owned by autonomous indigenous communities in Oaxaca, Mexico. Early spring 2016, she moved back to Philadelphia with her partner and 10 month old baby. Back in her community now, she is working towards the creation of a bilingual media tech coop. 
Amy Johnson amy [at] usworker [dot] coop
Policy Director
Starting in August 2016, Amy transitioned from her role as Co-Executive Director to being our new Policy Director. Amy joined the USFWC staff in 2012 and came to the worker cooperative community after almost a decade of professional work for non-profit social justice membership organizations and political campaigns, as well as a term as a board member for her local food cooperative during her time in Pennsylvania. She earned her Masters of Public Administration in Sustainable Management from Presidio Graduate School in San Francisco, where her research focused on articulating the role of the public sector in supporting and advancing the worker cooperative business model as an important economic development strategy. She lives in sunny Oakland, CA and when not working, you'll likely find her trail running through the redwoods with her puppy.